September News 2014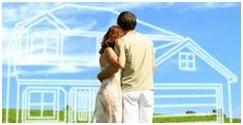 Contents:

....5% deposit - YES YOU CAN *
....5 TOP TIPS for success BEFORE applying for a Home Loan
....OCR unchanged at 3.5 percent HOT OFF THE PRESS

5% deposit - YES YOU CAN *
A smart way around the LVR restriction may be to explore building -
- The Reserve Bank acknowledges that one factor pushing prices up is the limited supply of houses and the growing NZ population – we simply need more houses built. As a result building a home is now an "exempt loan" under the LVR restrictions. These loans are now more attractive to the banks and in some cases they will lend up to 95% of the project cost.
Contact us to understand the ins and outs of a new build whether it be buying land to build on, or later a "Turn Key Contract" (a house and land package from a building company that you pay for once everything is completed).
If you are a 1st Home Buyer, or wanting to upgrade from your current home - this could be the perfect option for you!
*all subject to Lenders Guidelines
May be one reason why in some areas Building is Booming .......
Economy boom: Bay of Plenty building consents top $50m
More than $50 million worth of building consents were issued in Tauranga last month - the highest since 2007 and a strong sign the city's economy is bouncing back from the recession.
Tauranga City Council signed off on $54.5 million worth of building consents in July this year, the highest figure since November 2007 when $65.6 million of building work was approved. There were six consents issued worth more than $1 million.
want to read more ...click here

5 TOP TIPS for success BEFORE applying for a Home Loan

1. Reduce short term debt ie; Q Card, GE Card, Credit Cards, Store Cards - Farmers, The Warehouse, etc
2. Show good 'Bank Account Conduct' ie, no unarranged Overdraft in any of your bank accounts
3. Have some savings as your deposit $$
4. Make sure your accounts are all in order, ie ; phone, power, etc, no unpaid bills.
5. Contact us at 24seven Mortgages - talk to a Mortgage Advisor so we can help answer your questions - and help you put together a great application

HOT OFF THE PRESS.....
OCR unchanged at 3.5 percent
What the Reserve Bank said -
Thursday, September 11th 2014, 9:00AM
The Reserve Bank today left the Official Cash Rate unchanged at 3.5 percent.
New Zealand's economy is expected to grow at an annual pace of 3.7 percent over 2014. Global financial conditions remain very accommodative and are reflected in low interest rates, narrow risk spreads, and low volatility across a range of asset markets. Accommodative financial conditions are supporting a moderate rate of global growth, albeit uneven across regions.
New Zealand's economic growth continues to be supported by increasing construction activity and ongoing strength in consumption and business investment. A high level of net immigration is adding to domestic demand as well as productive capacity. Economic growth is projected to moderate in response to recent commodity price declines and the impact of policy tightening. The high exchange rate continues to restrain growth in the traded sectors.
The exchange rate has yet to adjust materially to the lower commodity prices. Its current level remains unjustified and unsustainable. We expect a further significant depreciation, which should be reinforced as monetary policy in the US begins to normalise.
The economy appears to be adjusting to the policy measures taken by the Bank over the past year. House price inflation continues to ease, despite strong net immigration. CPI inflation remains moderate, reflecting subdued wage increases, well-anchored inflation expectations, weak global inflation, and the high New Zealand dollar. However, spare capacity is being absorbed, and annual non-tradables inflation is expected to increase. Risks also remain around how strongly net immigration will affect housing demand, and the extent to which pressures in the construction sector will impact broader inflation.
In light of these uncertainties, and in order to better assess the moderating effects of the recent policy tightening and export price reductions, it is prudent to undertake a period of monitoring and assessment before considering further policy adjustment. Nevertheless, we expect some further policy tightening will be necessary to keep future average inflation near the 2 percent target mid-point and ensure that the economic expansion can be sustained.

Date Added: Saturday, 13th September 2014
Home Page...