Award Winning Service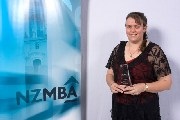 As true Kiwi's we are a little modest about any awards we have received. However, we have worked very hard to ensure that we offer the highest levels of service that we can, deal with customers in a honest and professional way and ensure we treat people with the respect and sensitivity that we would like to receive ourselves.

As a result our efforts have been recognised as standing out from other brokerage companies winning the Waikato/Bay of Plenty Mortgage Broker of the Year four years running, placing in the top four in New Zealand and over the past few years we have received the following awards from our peer mortgage brokers and another organisations.
List of prestigious awards
2009
New Zealand Mortgage Broker Association Mortgage Broker of the Year – Waikato/Bay of Plenty Region

2008
Professional Lenders Association Network Mortgage Broker of the Year
New Zealand Mortgage Broker Association Mortgage Broker of the Year – Waikato/Bay of Plenty Region

2007
New Zealand Mortgage Broker Association Mortgage Broker of the Year – Waikato/Bay of Plenty Region
New Zealand Mortgage Broker Association - Overall 2nd Runner Up
Professional Lenders Association Network Mortgage Broker of the Year – Runner Up
Waikato Business Awards – Finalist, Business Growth & Excellence in Service

2006
Professional Lenders Association Network Mortgage Broker of the Year 2006 – 2nd Runner Up
New Zealand Mortgage Broker Association Mortgage Broker of the Year – Waikato/Bay of Plenty Region