October News 2014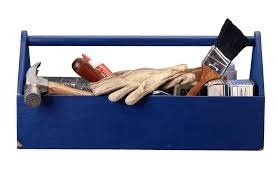 Contents this month: -

Interest Rates - what some are saying?
$$ Are Houses getting More Expensive?
Boost your home's Value

Interest Rates - what some are saying?
The consensus among some financial market commentators is there are unlikely to be more interest rate increases this year, and the next increase may possibly be as late as June 2015. It is an interesting thought - as we currently have the highest interest rates in the OECD (Organization for Economic Cooperation and Development). If this proves to be correct it would be good news for those with mortgages - and there could be stability in this market for another six to nine months.

Obviously it is a personal decision to decide what you will do, now or at a next fixed rate review - - if you would like to discuss your loan options - don't hesitate to give us a call.


$$ Are Houses getting More Expensive?
When discussing house prices, there just may be genuine reasons why they have been increasing. Think about the size of houses today, compared to the 1960s - the average house then was 90 -100 square metres with a single bathroom and no garaging. By the late 1980s, they had increased to 138 square metres and even futher to 174 square metres in 2001. Now the average house size today is 198 square metres. So, that is practically double your average house size in the 1960's, plus most new dwellings now have at least two bathrooms, kitchens are more sophisticated and expensive and a double garage is simply considered standard. Taking all of these facts into consideration..........makes you think !

Boost your Home's Value
Your house is probably the biggest investment you'll ever make, and no one likes to see their investments lose value. With a bit of general upkeep and some simple improvements, it's easy to add value to your house.

A good way to start is with a bit of spring -cleaning.

• Skirting Boards - give them a good dust and then wipe down with some cleaning solution.
• Kitchen Splashback - One thing that often gets overlooked is the kitchen splash-back. You might not notice, but over the years they get scratched, dirty, grimy or just discoloured. Replacing the splash-back is inexpensive, and can make your kitchen feel brand new again.
• Kitchen Rangehood - Another area that accumulates dirt and grease. Use hot soapy water - a double sided sponge / scrubber is a good cloth to use to loosen hard to move grease. Take out the filters and wash them in hot soapy water carefully.
• Kitchen Cupboards - And while we're in the kitchen, take a look at the cupboard doors. Do any need replacing? Are all the handles still attached? Or could they be improved with a splash of paint or even new handles? A good paint job will instantly lift the look and feel of your house – and it's cheap too, so long as you're willing to get your hands dirty.
• Light switches - Another commonly overlooked part of your house are light switches. Due to a combination of sunlight and dirty fingers, these can often get a yellow tinge, which can look quite off-putting. Replacing them is easy and cheap, and doesn't require an electrician – though we still advise you to be careful! These days you can even get metal or even coloured options.
• Walls & Ceilings - A bucket of warm water and a diluted solution of sugar soap can be very effective to get rid of any marks on painted walls and ceilings . Do a test on a small area first - to make sure you are not leaving any streaks, etc.
• Curtains - These can get dusty, smelly and faded, leaving the rest of the room feeling drab and dull. So if you're thinking of updating the paint job, consider possibly changing the curtains too.
Painting is best done when the weather's warm and dry, and with summer on the horizon, it might be a good idea to head down to the paint shop and start looking at some colour options.

Copyright © 2014 24seven Mortgages, All rights reserved.
Date Added: Friday, 7th November 2014
Home Page...