November News 2015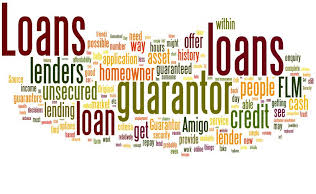 Hi Everyone

Nearing the end of a very busy year with the Waikato property market keeping everyone busy - with a lot of heat from the Auckland market flowing this way.

In a fiercely competitive market - with lots of 'advertised gimmicks' as lenders compete for your lending - now would be a good time for 24seven Mortgages to review your current lending. Interest rates have reduced this year, and it appears they could drop even a little further - don't hesitate to contact us, phone 0800 247 667.

Young Adults wanting to buy their First Home?
Exciting changes to 1st Home Buyers happened in 2015 - find out more here.... or to fully understand how this could affect your buying power, make an enquiry

Below is the latest edition of '24seven Mortgages News' - something for everyone.
Trust you enjoy,

Lynn, Chrissie & Di

Lynn Houghton
Principal and Owner 24seven Mortgages
FreePhone 0800 247 667
Four Times New Zealand Mortgage Broker of the Year
Waikato / Bay of Plenty Region

Contents this month:

Young Adults wanting to Buy their First Home?
Parents as Guarantor?
Interest Rates Update

Young Adults wanting to buy their First Home?

Have you got young adults in the family? Or possibly even living with you to save money for a deposit to buy their first home?
Very exciting changes to 1st Home Buyers Policies on 1 April - just made this a whole lot more achievable. Changes have been made to how much can be withdrawn from a KiwiSaver account - and significant changes for Housing NZ Grant (previously known as Subsidy)

KiwiSaver & HNZ Grant Example - a young couple that had been working with us over the last few weeks to buy their first home - had approximately $30 K available to be withdrawn from their KiwiSaver. After the changes on 1 April, their withdrawal has increased to approximately $40 K. They also both qualify for a Housing NZ grant, of $5 K each, plus they have a savings account with approximately $15 K - so adding up all of these - they actually have $65 K deposit to buy their 1st home.

That is a very healthy deposit for buying in the Waikato market - but even if that young couple were in the Auckland market - and both are on healthy incomes - this would enable them to purchase in the vicinity of $650 K. Want to know more phone 0800 247 667 to discuss

Quick Reminder on how KiwiSaver 1st Home Buyer works;
You can use a combination deposit of the following;
• KiwiSaver withdrawal (minimum of 3 year contributions)
• Cash savings
• Housing NZ Subsidy (minimum of 3 year contributions)
• Gifted Deposit (from family member)
Already Own your Own Home? there may be 10% deposit options available for you too - make an enquiry or call us 0800 247 667 to discuss


Parents as Guarantor?
This is a possible home buying option for people wanting to buy their own home (or upgrade their existing home) - but faced with the reality that they do not have the required deposit of minimum of 10 % or lenders preferred deposit of 20%. Reasons vary as to why you may need to explore this option, and of course you do need to have someone in the family who is in a position to assist you as guarantor. There are pros and cons to this type of arrangement - but basically it works as per the diagram below .....want to discuss this option with a Mortgage Broker - phone 0800 247 667

Interest Rates Update
Interest rates started dropping at the beginning of this year, and we are seeing a good range of rates for anything from 1 - 5 years.
Current interest rates for you below ; (rates in green - are latest rate changes)


People fix at different terms and rates for very different reasons. You will see a lot of constant advertising over TV, radio, social media - offering lots of gimmicks as lenders compete for your loan - but there is generally some small print as to what type of lender you are to fit their criteria. As structure is important - possibly even more so than rates - if you are wondering what to do with your lending in the current trend of reducing mortgages rates - contact us first so we can help or call us 0800 247 667.




Date Added: Tuesday, 3rd November 2015
Home Page...