December News 2014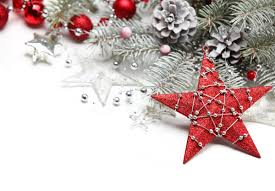 It is that season again ... Christmas is well and truly upon us !
24seven Mortgages wish all their clients, friends and families a joyous festive season and a wonderfully happy & safe holiday.

Our office will close on 24 December, and will re-open on 5 January. If you have any queries during this time, phone us on 0800 247 667 and leave us a message, we will return your call within 24 hours.

Below is the latest edition of '24seven Mortgages News'.
Included in our newsletter this month is a little something for everyone.

Trust you enjoy ,

Lynn, Chrissie & Di

Lynn Houghton
Principal and Owner 24seven Mortgages
FreePhone 0800 247 667
Four Times New Zealand Mortgage Broker of the Year
Waikato / Bay of Plenty Region

Contents this month: -
Huge Rise in Auckland CVs-
Berry Delicious Rocky Road
Cracker Jokes - (just to get you warmed up for Christmas Day)

Huge Rise in Auckland CVs

Auckland property market continues to be hot, hot, hot ! Auckland's CVs have skyrocketed by more than a third in the past three years as the heated Auckland housing market continues to surge. Figures from the council's 2014 capital valuations, released in October just recently, are a double-edged sword for the city's homeowners - their biggest asset has grown markedly, but the likelihood of rates increases is the sting in the tail, homeowners will know about this from 1 July 2015 when any increases will come into effect.
The new average CVs in every suburb reveal the shifting Auckland landscape. The biggest rises are in outlying suburbs as buyers have been priced out of central city areas.

What does the 'CV' Value really mean?
So how do you know what your house is really worth.... well it depends on who's asking? Is it the bank, a potential buyer, the local council or your insurance company? Understanding what drives house prices in New Zealand is critical when wanting to sell your house.
Every house in New Zealand has four distinctly different values:
1. A capital value (CV) – the value generated by your local council in order to set your rates. This free valuation is sometimes known as a government valuation (GV), or as a rateable valuation (RV).
2. Its market value – the price you'd get if you sold it today.
3. A registered value – provided by a registered valuer at a cost of around $500 - $600, and often requested by the banks / lenders to secure or refinance a loan on the property.
4. A rebuild value – the estimated cost of rebuilding your home if it is destroyed in a disaster. This is your 'sum insured'. A professional estimate costs around $500; or you can estimate for yourself - click here its free.
These four values can vary widely. Prior to the new Auckland CVs being released, it was possible to see a property in suburban Auckland with a market value of $998,500, a registered value of $925,000, a CV of $580,000 and a default insurance rebuild value of $315,000.



Berry Delicious Rocky Road - Chelsea Winter
this is a really yummy sweet treat to have around at Christmas .... thanks Chelsea Winter

Here's another delicious treat from my Everyday Delicious cookbook. I can't believe I cranked out the tired old 'berry delicious' thing there. But I did, and it stays. Because this rocky road IS berry delicious. It's like a sophisticated, grown-ups' version of a fantastic classic. Quick and very easy to make, this treat makes a lovely gift or it's great just to have in the fridge when you need a little taste of sweetness. You can choose the percentage of cocoa you prefer in the chocolate. Obviously you can adjust the ingredients to fit your requirements!
Gluten-free – use gluten-free cookies
Dairy-free – ensure you use Whittaker's 50% Cocoa or higher, swap the butter for coconut or grape seed oil.
Makes 1 regular slice tin
Prep time: 20 minutes plus setting time
Ingredients
500g Whittaker's 62% Cocoa Dark Cacao (or at least 50% cocoa solids)
50g butter
6–7 plain sweet biscuits, broken into pieces (use gluten-free if you like)
¾ cup whole roasted almonds
½ cup real rose-flavoured Turkish delight, chopped (or use extra of another ingredient)
½ cup soft berry-flavoured fruit jellies
¾ cup desiccated or shredded coconut, plus extra for topping
1 ½ cups marshmallows, halved (ensure they are gluten-free if necessary)
Method
Line a slice tin with baking paper all the way up the sides.
Break the chocolate into rough pieces, and place along with the butter in a heatproof bowl over a saucepan of simmering water (make sure the bowl doesn't touch the water). Leave until melted, stirring occasionally. Remove from the heat and cool slightly.
Add the biscuit pieces, almonds, Turkish delight, jellies, coconut and marshmallows to the chocolate and mix to combine. Scrape into the tin and press into an even layer. Sprinkle with extra coconut.
Cover with cling film and refrigerate until cold and set (about 30 minutes). When set, cut with a hot knife.
Keeps in an airtight container in the fridge for a couple of weeks (that's a hilarious joke – it's not going to last that long!)


Warming up for Christmas Day ...

What do you call a penquin in the Sahara Desert?
"Lost"
What kind of motorbike does Santa ride?

A Holly Davidson!
What do you get if you cross Santa with a duck?

A Christmas Quacker!

Have a Fabulous Christmas --see you in 2015 ....



Date Added: Thursday, 29th January 2015
Home Page...